The all-new ESI eSIP Evolution Series provides small to medium-sized businesses with strength, efficiency, versatility and scalability for up to 500 users. The eSIP Evolution Series is engineered for the connectivity needs of today with a modular design that uses the very latest advanced standards-based technology, while future-proofing your investment with the potential to expand in the future along with your company.
Easy to Install
The ESI eSIP Evolution Series can be built into the most demanding business environments. In combination with an intuitive Metro UI powered by point-and-click setup, robust auto-provisioning and advanced plug-and-play features mean faster installations to ensure that your business communications can be up-and-running in very little time.
Superb Technology & Features
By making routine tasks easy, users can take advantage of enterprise-grade features that help boost productivity and performance, such as: visual voice mail, dial-by-name directories, conferencing, advanced call handling, call recording, and more!
Better Power & Performance
The ESI eSIP Evolution Series utilizes the latest developments in powerful technology, including industrial-grade Quad Core processors, T1 DSP voice processors, and lightning safety extended-life power units. SIP/IAX2, PSTN row, ISDN, T1/PRI, and GSM/3G/4G operate with this solution.
Key Benefits & Features
Rapid multi-site & remote links
Options for Advanced Call Handling
Built-in capacity for call recording
Conferencing & calling three-way
Visual voice mail & SMS email
Management based on the Internet
Strong supplements include: smartphone eMobile app, auto-provisioning, LDAP, conference panel, VPN server, and more!
Secure & Reliable
Gain peace-of-mind with advanced fail-over/redundancy, built-in security, monitoring and reporting capabilities as usual. In addition, internal firewall/threat detection and TLS and SRTP encryption support ensures that your communications remain secure from your system's unexpected threats.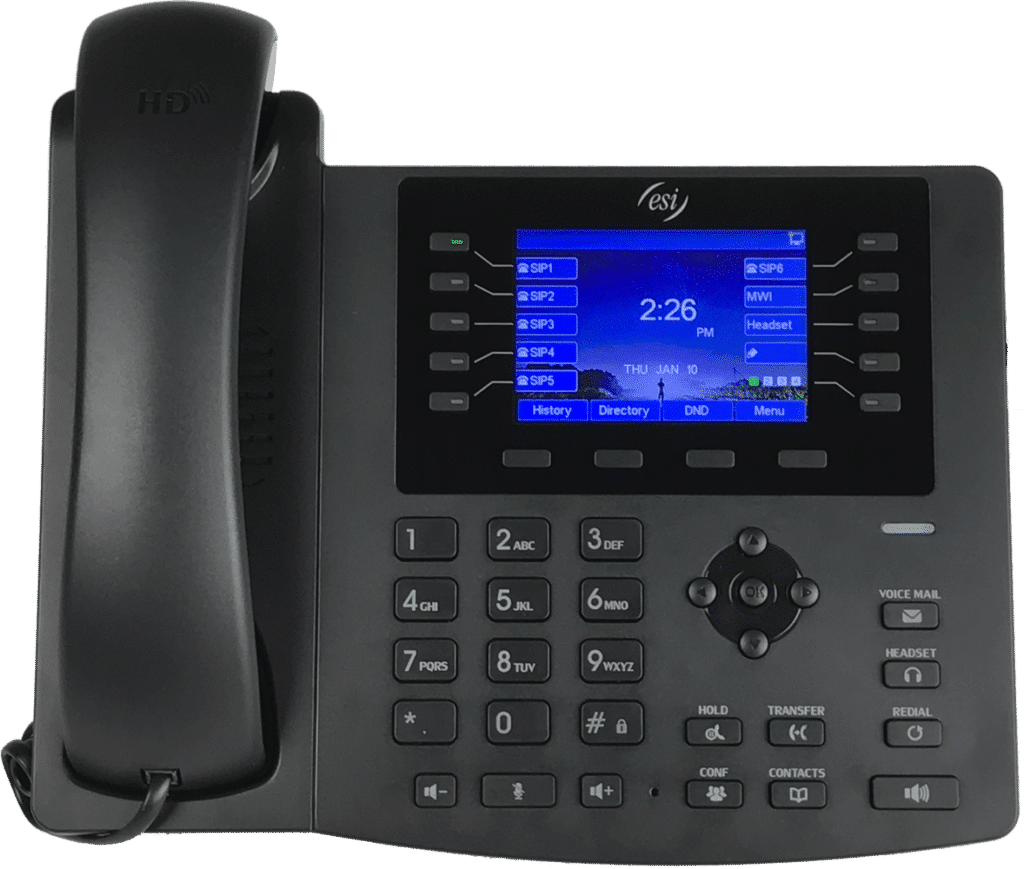 Take Your Exension With You! (Great for working from home)
Your company doesn't stop working just because you are gone, whether you're traveling for business or personal reasons! Using the ESI eMobileTM framework for smartphones, take the essential features of your business phone on the road with you. Access voice mails, contact directories, and call recording functionality from wherever you can be, and always remain available to accept calls from your most important customers, including from the home office!
ESI Communicator™
This desktop PC-based program offers an interface for users to access simple call control features such as Drag-and-Drop Transfers, Forward, Visual Park, Hold, Access to Voicemail and more! Monitor, Whisper, Barge, Agent Login, and Talk are additional functions, plus the Extensions List displays presence status for any extension at your office.
ESI Access™ (Physical Access Control)
This is a great solution for keeping your office facilities safer, enabling access through programmed RFID cards, the built-in dial pad, or both to enter/exit. Detailed details can be accessed by users, such as work hours for workers and attendance records. HD video support models integrate with the ESI ePhone XTM so that users can see who is requesting access from any related location.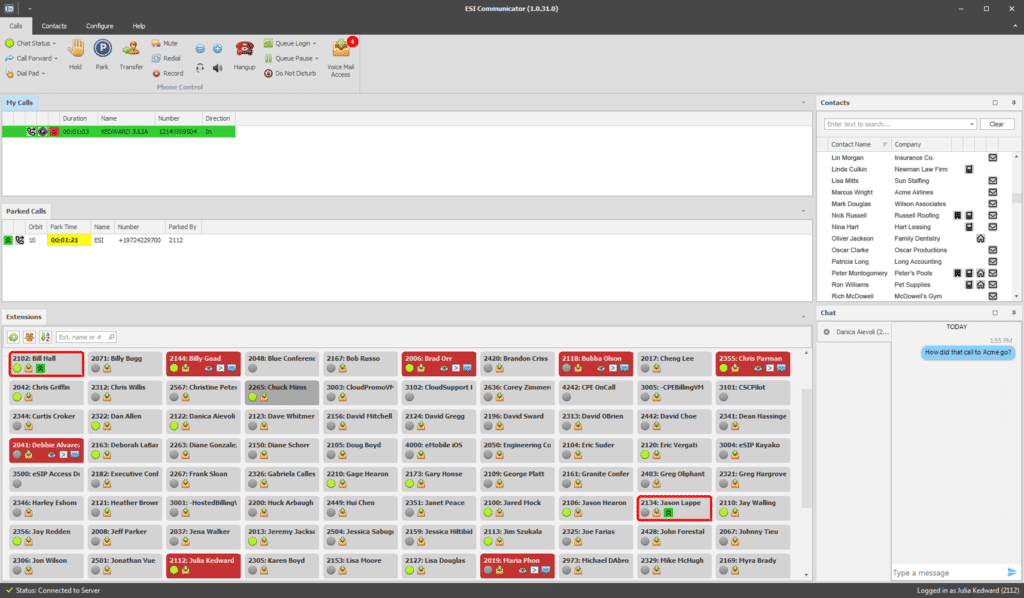 Speak to an IT expert
Book a free consultation today!